Finding the "best" of anything is not always an easy task, and when you do, it's only natural to expect to pay a hefty price. This is also true with respect to website and page-building tools. There's plenty of good ones and finding one or more that will best serve your purposes can take time.
Well, I'm going to make it a little easier for you! Enjoy this selection of some of the most highly-trusted tools currently on the market.
Hefty prices? Forget it.
These trusted site and page building tools are top quality. Most are free, or at least there is a free plan to start-with. Check them out!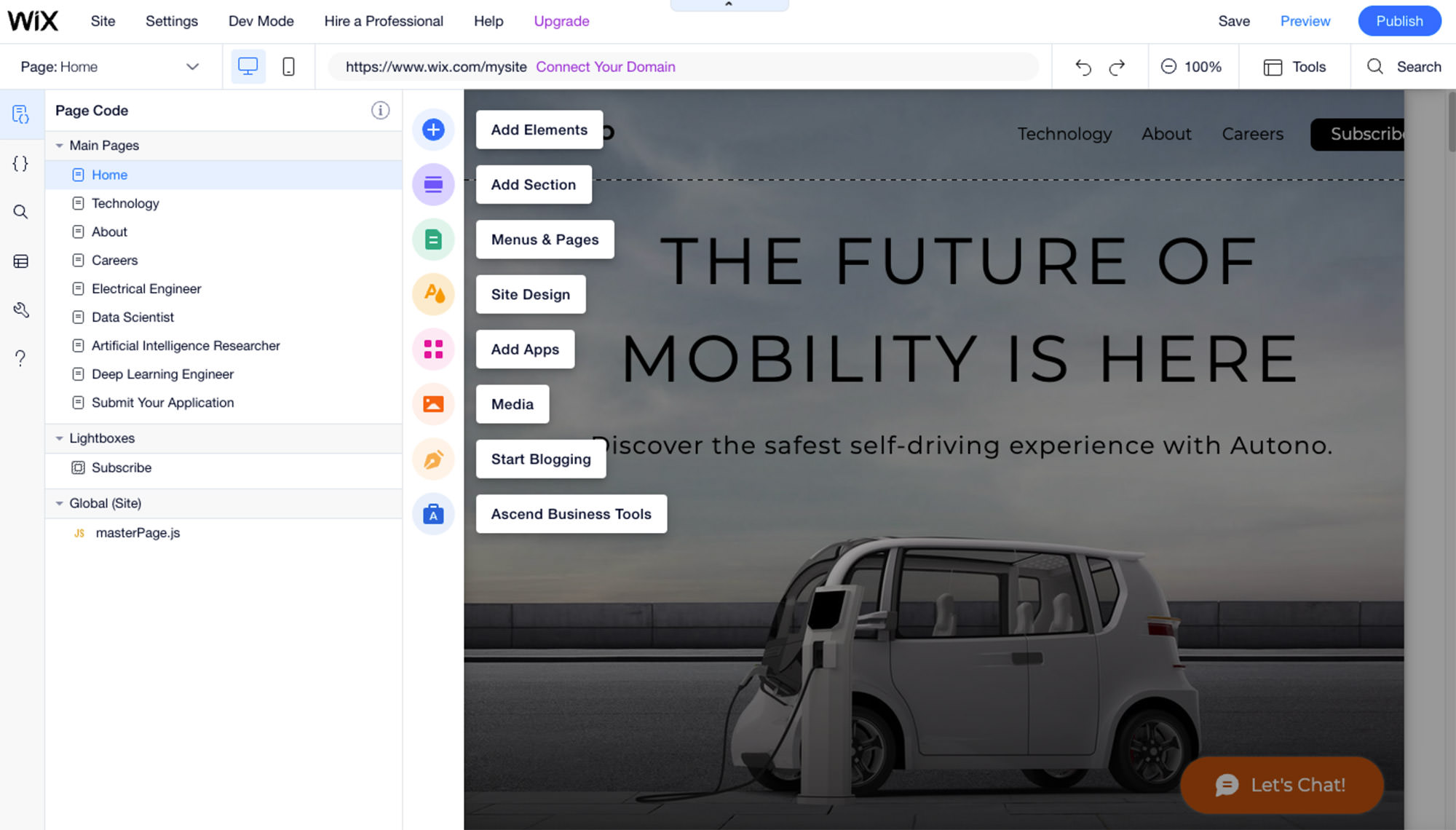 If you're looking for a hassle-free way to build a professional website then Wix is your answer. It a cloud-based development platform that allow you to design and build a high-quality website with all the elements needed to establish your online presence.
The best thing about Wix is that you won't be required to write a single line of code. Just pick one of the templates and customize it according to your taste and requirements. You can add many advanced features and even SEO optimize your site.
Some of its best features include mobile optimization of your website, intuitive editor, online scheduler and booking tools, incorporate a blog, professional logo maker tool, and customized domain for your brand.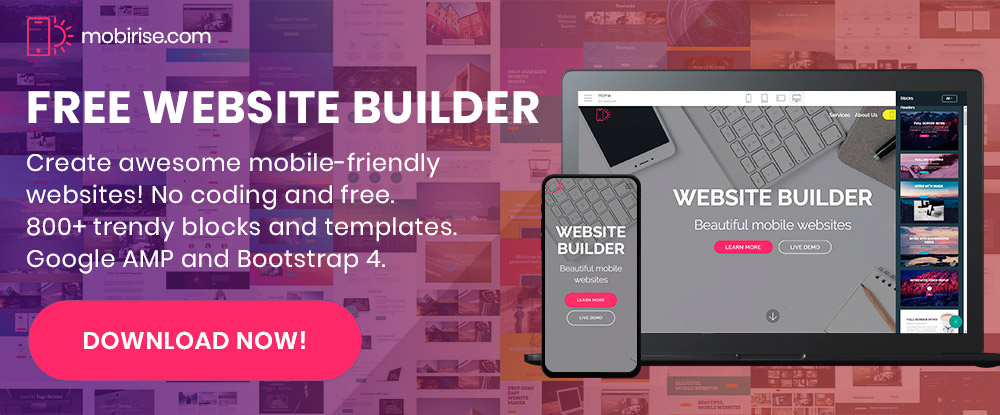 It could be difficult to think of a reason not to download a copy of the Mobirise Website Builder; especially if you're in the hunt for a top-quality product that just happens to be free with no conditions attached. The Builder can be used for your commercial projects as well as for your personal projects.
Your websites will be responsive, and thus mobile friendly, so there's no need for you to create a mobile version of each website.
This drag and drop builder is a joy to work with, and no technical or coding skills are required. A key feature is the collection of more than 800 pre-made website blocks to build your pages with. Creating a page is as easy as combining these blocks in different ways on your page and dropping other design elements you select onto the page as well.
Mobirise's many other features include a content slider, bootstrap carousel, a responsive image gallery with lightbox, parallax scrolling, and much more.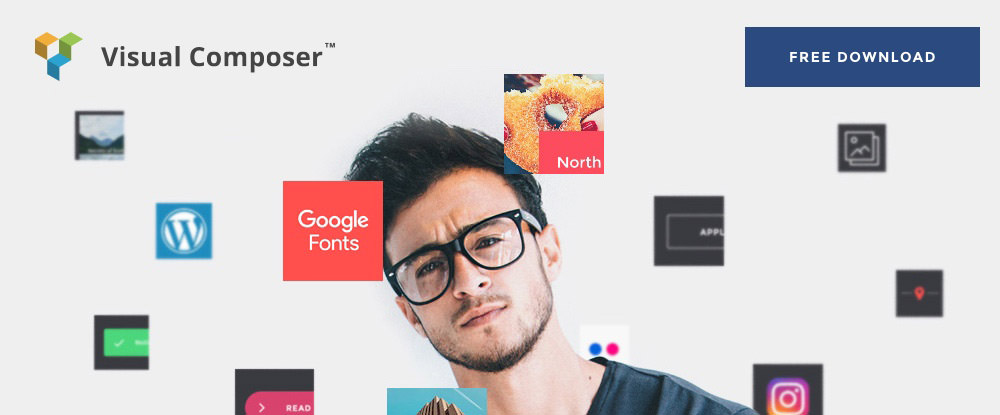 WPBakery Page Builder users take note. The Visual Composer Website Builder is not an updated or upgraded version of the WPBakery builder. It is an entirely different animal, which features a myriad of impressive functions that enable you to create jaw-dropping websites.
The Visual Composer Website Builder comes in two versions, Free and Premium. Either version enables you to build a website by using your mouse to click on and drag and drop content elements as you design your layout. Coding is not required. Visual Composer Website Builder works with any WordPress theme, WordPress shortcodes and widgets are supported, and you have a multiplicity of design elements and options to work with.
We suggest that you give the free version a try. Then, you can check out the Premium version to see if it might be to your advantage to sign up for it.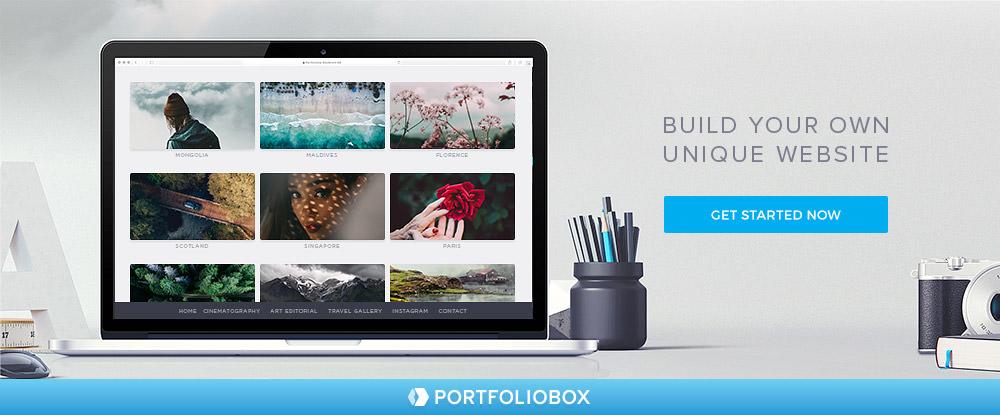 Portfoliobox obviates the need to constrain yourself to using a standard theme. You can use any style you choose for any website page, and there's no need for coding. The ability to use any style you choose makes it much easier for you to create a website that's unique and will stand out from the crowd, and with Portfoliobox it's possible to do so in a few hours.
Free and Pro plans are available. The free plan includes hosting of up to 30 images, 10 pages, and 10 products and the use of any Pro template for the first 30 days. With the Pro plan you'll receive hosting for 1,000 images and unlimited hosting for products and pages. The Pro plan also offers a personalized domain, custom CSS/JS and Easy Google integration.
We suggest you go for the free plan first, and check into the Pro plan later.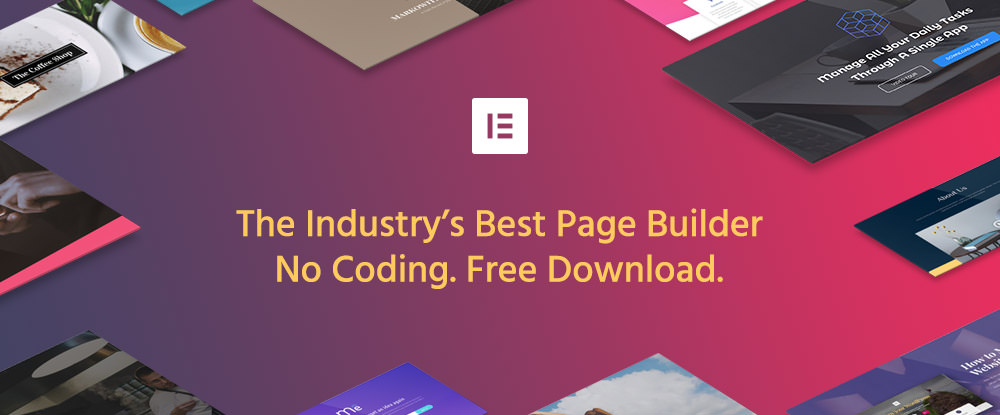 Elementor is a super-fast drag and drop page builder for WordPress that offers a great UX. It's easy to use, it features a flexible editor, requires no coding and it's free.
You'll quickly discover how easy it can be to create a pixel-perfect landing page and how features like mobile editing, template library and the ability to import and export templates can speed up your workflow to the point where you can create stunning websites in minutes.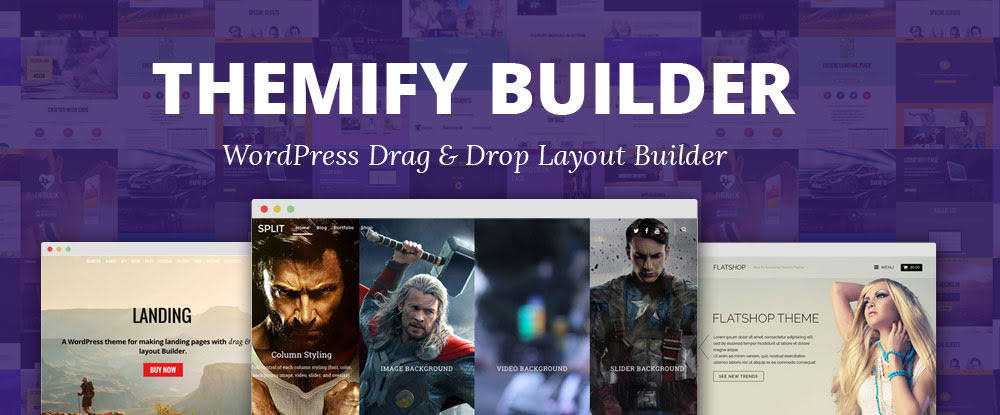 Themify Builder offers a better, more practical way to create layouts. It will work with any theme, and other plugins as well. Working from pre-designed layouts (40+ of them) it's simply a matter of drag and drop with a tool that provides a live preview.
Themify Builder also features responsive styling. No matter which approach you take to build your layout, you can custom style it to appear correctly on desktops, tablets and mobile devices.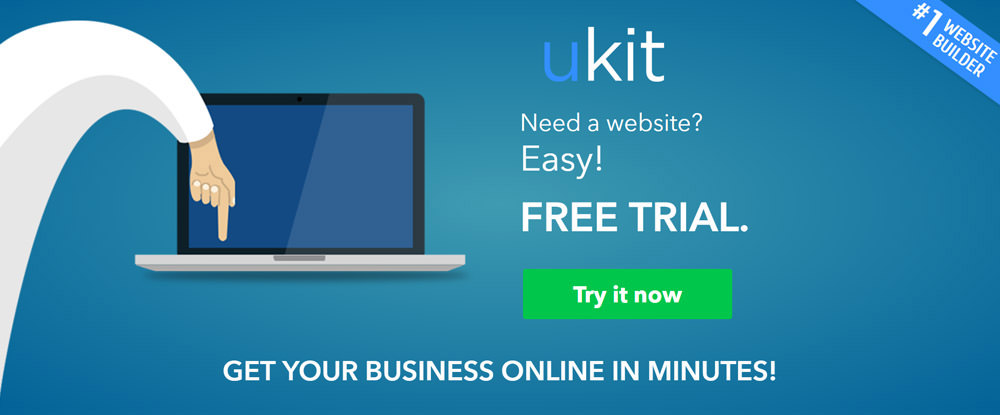 If you run a small business, and you want to create an online presence but you lack the technical or coding skills to do so, uKit is your answer. Starting with one of the 200+ templates, drag and drop design elements along with your content onto each page. When you're finished, it takes but a single click to publish your website. It's not at all complicated. Sign up for a free trial and find out for yourself.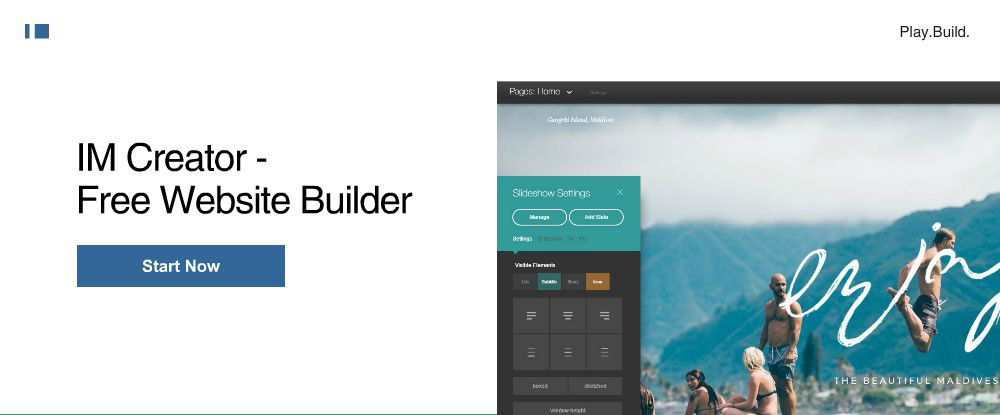 IM Creator is not your typical website builder. It offers alternate ways of building a website. You can build your site starting with one of more than 200 templates, or if you like playing with Lego blocks, by mixing and matching ready-made stripes and polygons.
IM Creator is free, it's super flexible and does not require coding. It also comes with a free eCommerce solution.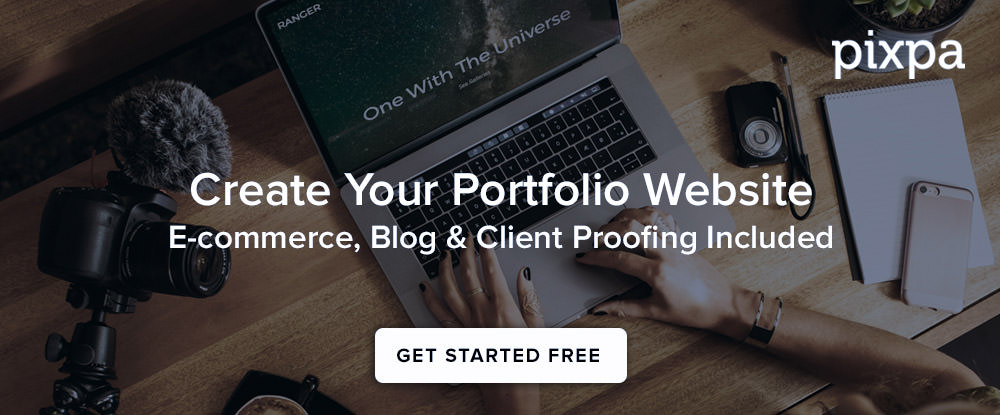 Last but not least, if you've been told that to create a professional looking portfolio website that includes an eCommerce store, you need a ton of experience and a well-stocked design toolkit, Pixpa will show you otherwise.
Pixpa is ideally suited for creatives. It's an easy to work with, feature rich, all-in-one platform with best-in-class hosting and customer support. Pixpa is affordable, but we suggest you take advantage of the free trial offer to make sure it's right for you.
Summary
Best of the bunch and mostly free. It doesn't get much better. If you only find one that you can use, it can still make your day.
Discovering new website building tools is a little like playing chess.
Strategy dictates that for a move to be a good one, it should put you in a slightly better position.
It's somewhat the same for selecting a tool from this list. Any one of them can enable you to build a better product and increase your productivity.